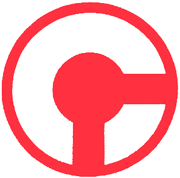 Comico was a comic book company that licensed and published Robotech comics in the 1980's
History
Founded in 1982 by Gerry Giovincio and Bill Cucinotta, Comico comics was once a top publisher in America. Some of its original comics includes Elementals, Grendel and Mage: The Hero Discovered. It also worked with licensed titles like Jonny Quest and Robotech. Comico went bankrupt starting in 1986 and stopped operations completely in 1990. The owners then sold the company to Andrew Rev. Despite attempts bring the company back, it continued to be inactive and has been since.
In July of 2009 , the co-founders of Comico, Gerry Giovincio and Bill Cucinotta, launched a webcomics site called CO2 Comics. The site apparently died at 2012.
External Links
Community content is available under
CC-BY-SA
unless otherwise noted.